BMW E46 Tune Up – 1 Hour
[popup_anything id="25041″] [popup_anything id="25029″] [popup_anything id="25522″]
The BMW Repair Guide used this 2003 325ci for the following article.
Repair Summary
The following article gives detailed instructions on performing an engine tune up on an E46 3 series car with the M52 or M54 six cylinder engine. Even though we have used a 2001 BMW 330ci to perform this repair, this article can be applied to any E46 3 series with the M52 or M54 engine with minor modifications.
A BMW E46 tune up will take you about an hour and can save you hundreds of dollars by avoiding a trip to the dealership.
Doing a BMW E46 tune up is actually one of the easiest service repairs you can perform on your 1998-2006 3 series car. Many BMW E46 owners pay outrageous amounts at their local dealership and repair shops to have their E46s tuned up. Why? Usually because the term "tune up" invokes thoughts of a complicated repair on an imported car. Nothing could be further from the truth.
A BMW E46 tune up involves replacing the six (or four on certain models) spark plugs and coils in your engine. BMW uses what are referred to as "coil on" or "pencil" type ignition coils in the E46. Each individual spark plug has its own coil mounted to the top of it, allowing the high voltage pulse from the ignition to be fed directly into each individual cylinder, minimizing power loss and maximizing performance. It is highly recommended that both the coils and the spark plugs be replaced when performing a BMW E46 tune up.
In 2001, BMW changed engines in their 3 series 6 cylinder vehicles from the M52 to the M54 motor. The change created a difference in the coil style as well; the M52 engine coil uses two bolts to keep it anchored inside the spark plug tube, where as the M54 engine eliminated the two bolts and is held in place simply by the spark plug.
The BMW Repair Guide used a 2001 BMW 330ci with the M52 (bolt on coil) engine for the images in this repair article. We have also included additional instructions and images for the M54 engine when required, even though both repairs are identical other than the removal of the coil bolts.
Affiliate link disclosure
– The
BMW Repair Guide uses affiliate links in their site. For more information on affiliate links

, please click here.
This repair requires that you know which engine model you have in your BMW so you can order the correct parts. Not sure which engine model you have? The BMW Repair Guide uses realoem.com to verify all of their engine numbers. Simply click on the link below, enter the last seven digits of your BMW's serial number (VIN number), and your engine model will be displayed along with other information concerning your vehicle.
1. Ignition coils (required) – Choose from one of the following coils depending on your engine model and year of production. Not sure which engine you have? Input the the last seven digits of your cars serial number (VIN number) in the engine model number finder above.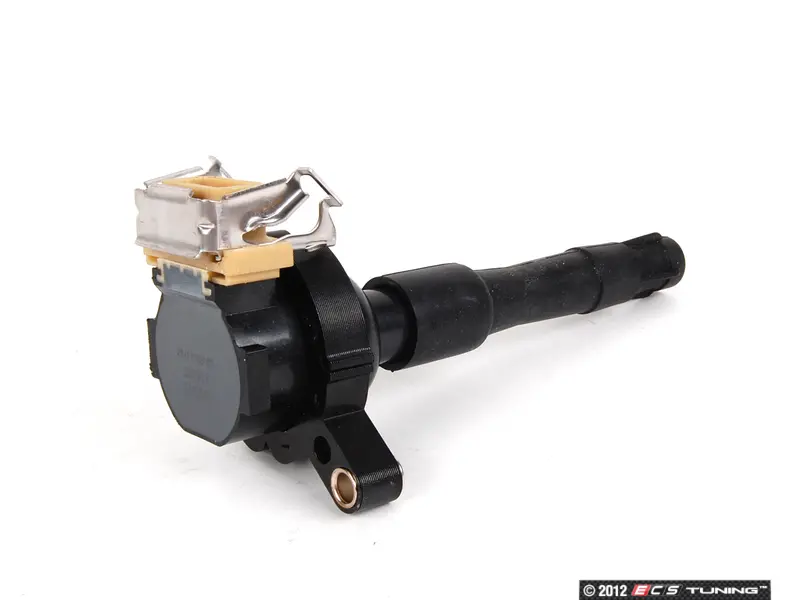 >
All M52 engines. M54 engines with production date to 09/2002
Bremi is a superior quality OEM ignition coil manufactured in Germany. Bremi products are original "factory" equipment in many models and considered one of the best replacement coils for your BMW on the market. Fits all BMW E46 M52 engines and M54 engines with production date to 09/2002.
>
M54 engines with production date from 09/2002
Delphi manufacture superior quality aftermarket coils that help ensure fast starts, consistent engine performance and optimized fuel efficiency. Their precision made coils are made with more welds, have greater insulating power and contain higher quality materials than most other aftermarket ignition coils on the market. Fits all BMW E46 cars with M54 engine with production date from 09/2002.
2. Spark plugs (required) – Always use a high quality spark plug in your BMW engine.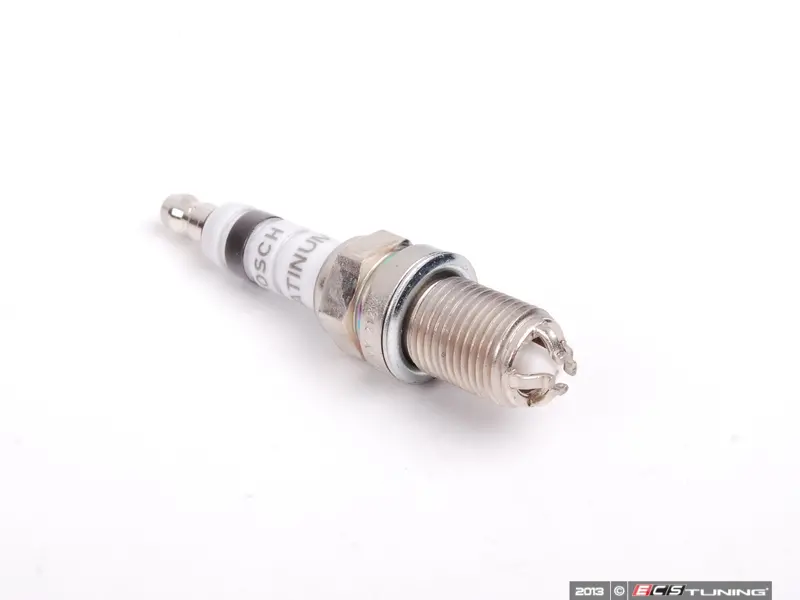 >
All BMW E46 M52 and M54 engines
Bosch platinum plugs are engineered for up to twice the service life of other spark plugs. Fits all BMW E46 vehicles with the M52 and M54 engine.
3. Cabin filters (microfilters) (optional) – Since you need to remove your cabin filters for this repair, now is a great time to replace them. Installing new cabin filters will keep the air smelling fresh inside your vehicle.
>
Amazon's Choice + Prime FREE Shipping and Returns (All BMW E46 vehicles)
Made to reduce the amount of dust, dirt, and allergens making it's way into the cabin, this carbon filter will keep everything out of your interior. By filtering out dust and dirt, those contaminants don't make it into your HVAC system, making everything work easier and cleaner. Fits all E46 3 series vehicles.
[Tools shortdescription=false description=false toolid='24123,24062,26736,26360,26375,26502,24484′]
Section 1 – BMW E46 tune up – removing and installing the coils and plugs.
Using a metal pick, remove the small plastic caps covering the mounting bolts on the right engine cover.
Remove the motor oil filler cap. Using a 10mm socket wrench, remove the two nuts securing the right engine cover.
Remove the cabin air filter housing at the back of the engine by detaching its cover and taking out the four T20 torx screws that mount it to the firewall.
Unplug the coils from the ignition by a) M52 engine – lift silver metal clip and unplug coil or b) M54 engine – raise black plastic clip and unplug coil.
Detach coils from spark plugs and remove from engine: a) BMW E46 tune up with M52 engine – remove the two 10mm bolts anchoring the coil to the cylinder head cover and pull coil out of engine (note location of grounding straps…these MUST BE REINSTALLED EXACTLY as found) or b) BMW E46 tune up with M54 engine – there are no coil bolts on the M54 engine…just pull coil directly out of engine. If coil is stuck, use a ratchet extension to help pull the coil out of tube (see image below).
Using a 16mm spark plug socket with socket extension, remove the spark plugs from the cylinder head.
Spread a little anti-seize lubricant on the threads of the spark plugs and hand tighten using the spark plug socket and extension.
Torque spark plugs to 25 Nm (18 ft-lb).


When a socket gets stuck on the end of a spark plug after torquing, we use a pair of long reach needle nose pliers (purchased at any home improvement store) to extract it. It saves a lot of time and aggravation from trying to "fish it out" with the socket extension or a screwdriver.



Install the new ignition coils. Make sure to push coils down firmly with the palm of your hand to insure they are properly seated on the spark plug. Using dielectric grease on your ignition coils is not recommended by the BMW Repair Guide. This may cause the ignition coil to slip off of the spark plug causing a misfire.
Reassemble the engine following the above steps in reverse order.
BMW E46 Tune Up Finished
If you have any questions or comments, please feel free to
contact us
. And congratulations for Doing It Yourself!