This article is AI free. It contains original content, and was researched and written by our own staff at the BMW Repair Guide. For more information on our AI Free Zone, please
click here.
Affiliate link disclosure – The BMW Repair Guide uses affiliate links in their site. For more information on affiliate links, please
click here.
Engine Oil Service – BMW N20 Turbo 4-Cylinder Engine
The following procedure gives step by step instructions on replacing the engine oil and filter in BMW vehicles with the N20 turbocharged 4-cylinder engine.
Not sure which engine you have in your BMW? Use our
engine finder tool
to easily identify it!
Possible Symptoms: Not applicable for this repair.
This repair can be used on the following BMW models:
Intermediate level repair.
Step 1 - Purchase Parts
You will need the following parts and supplies to perform this repair.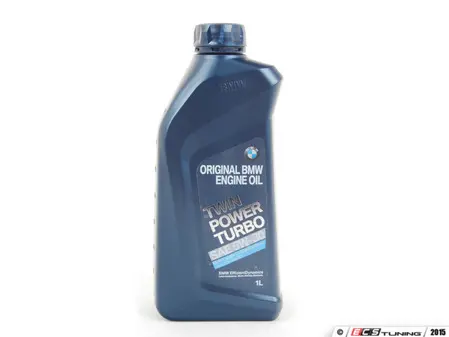 BMW TwinPower Turbo Engine Oil
The debate over which brand of oil is best for your BMW is worse than politics these days. All we can say is in our opinion, the best engine oil is factory engine oil. Genuine BMW TwinPower oil is the same engine lubricant that your BMW was shipped from the factory with.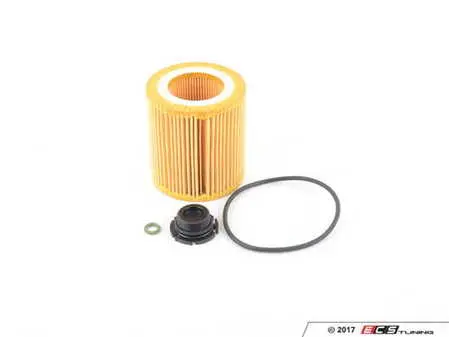 Oil Filter - Genuine BMW
This nifty little kit includes an oil filter, o-rings and replacement drain plug. This is the same factory kit used when you take your BMW into the dealership!
Oil Filter Wrench - 86mm
Always use an oil filter wrench when removing and installing an oil filter. Using an oil filter wrench allows the oil filter cap to be properly torqued to its required value.
Step 2 - Repair Procedure
Unless otherwise noted, all vehicle repair step images in this article are copyrighted, and used courtesy of BMW of North America, Inc. .
Hot fluids!
Hot oil can scald your skin. Use protective clothing and gloves while doing this procedure.
1. Remove oil filler cap
Click to enlarge image
- This allows the oil to drain properly.
View part diagram for this step
2. Replace oil filter
Click to enlarge image
- Remove the oil filter cover with 86mm oil filter wrench (1).
- Slowly open the oil filter cover and collect any leaking engine oil with a cleaning rag.
- Allow engine oil to flow out of the oil filter housing and back into the oil sump.
Click to enlarge image
- Remove Oil Filter 11427640862 element from the oil filter cover (2).
- Replace the o-ring, oil filter element and sealing ring (1).
- Coat the sealing ring (1) with a small amount of engine oil.
View part diagram for this step
Click to enlarge image
- Install new oil filter in housing.
Oil filter cover to housing - torque to 25Nm (18.5 ft-lb)
The vehicle should be at operating temperature for proper oil drainage (oil temperature>70°C/158°F).
Do not overfill oil - it could severally damage the engine.
3. Drain and Replace Engine Oil
Click to enlarge image
- Position drain pan under drain plug (1).
- Remove drain plug with torx bit.
- Let engine oil thoroughly drain.
Click to enlarge image
Part Needed: Drain plug with 0-ring 11427640862
- Install a new drain plug and o-ring (1).
Oil drain plug - torque to 8Nm (6 ft-lb)
View part diagram for this step
Click to enlarge image
Part Needed: BMW Twinpower 5W-30 Engine Oil - 83212365946
- Add 5 liters of approved engine oil (1).
- Close oil filler cap.
- Park vehicle on a horizontal surface.
- Run engine for 3 minutes or until it reached operating temperature.
- Check engine oil using iDrive screen. Top off necessary
s-11-42Copyright BMW Repair Guide 2023 - All Rights Reserved