BMW X2 Air Filter Replacement – 15 Minutes
The BMW Repair Guide used this 2018 BMW X2 for the following article.
Repair Summary
This article covers replacing the engine air filter in a BMW F39 X2 vehicle with the B46 turbocharged 4 cylinder engine. Even though we used a 2018 X2 to perform this repair, this article can be applied to any 2014+ X1, X2 or MINI (including the Clubman and Countryman) vehicle with minor modifications.
A BMW X2 air filter replacement takes less than 15 minutes and can save you an expensive trip to the dealership.
One of the easiest maintenance items you can perform on your BMW X2 SAV is replacing the engine's air filter. But don't underestimate the importance of this simple service procedure; your BMW X2 air filter plays a very important part in the longevity and performance of your X2's engine. It plays a pivotal role in the health of your engine by filtering out dirt, sand and other air borne contaminates that can become trapped inside the motor causing damage to many of its internal parts. Performing a BMW X2 air filter replacement on a regular basis is as important as changing your engine oil…not doing so can severely shorten the lifespan of your engine.
According to the BMW X2 owners manual, the air filter should be changed every 5th oil change, or approximately 50,000 miles. The BMW Repair Guide disagrees with the BMW factory recommendation…we strongly suggest that all X2 owners change their engine air filter every 10,000 miles or once a year (whichever occurs first). If you drive for an extended period of time in highly contaminated conditions (dirt roads, road construction, etc.) you will need to perform a BMW X2 air filter replacement even more frequently.
Replacing the air filter on your X2 costs less than $20 and can be done in 15 minutes by even the most novice of home mechanics. Save yourself an expensive trip to the dealership by doing your own BMW X2 air filter replacement. We provide you with a list of high quality replacement air filters below that can be delivered to your door in just a couple of days.
Affiliate link disclosure
– The
BMW Repair Guide uses affiliate links in their site. For more information on affiliate links

, please click here.
1. Air filter (required) – Always use a BMW approved air filter in your X2. We give you several affordable choices based on your brand preference and budget. All of these filters are factory OE quality. Please note that these filters also fit all 2014+ X1 and MINI vehicles including the Clubman and Countryman.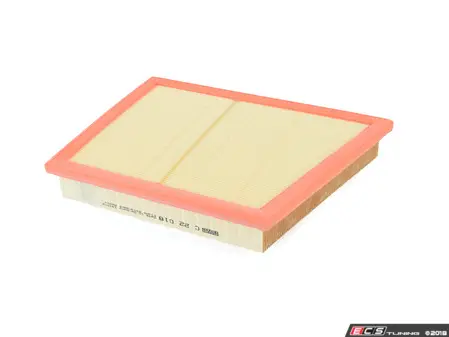 >
All BMW 2014+ X1,X2 and MINI vehicles
Mann is well known for producing OE quality air filters at a reasonable price. Mann air filters remove even the smallest particles out of the intake air enabling an optimum composition of fuel-air ratio and ensuring consistent engine performance. Fits all 2014+ X1,X2 and MINI vehicles.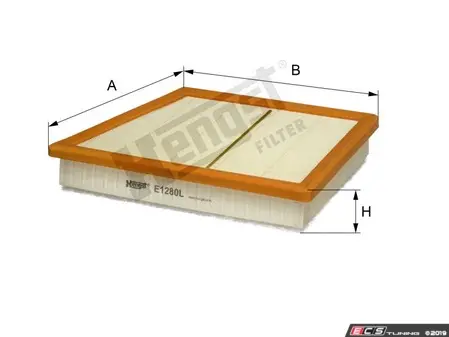 >
All BMW 2014+ X1,X2 and MINI vehicles
Since 1958, this family run German company has been supplying superior quality filters to the automotive industry. Hengst air filters permanently remove foreign particles from intake air and maintain safe and long-lasting engine performance. In addition, they ensure optimum fuel-air mixture levels and thus ensure the best possible combustion. Fits all BMW 2014+ X1,X2 and MINI vehicles.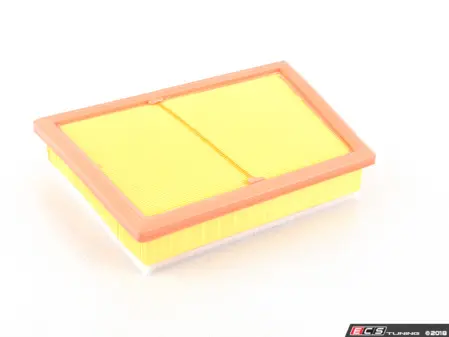 >
All BMW 2014+ X1,X2 and MINI vehicles
For over 100 years, Mahle has been a leading global developmental partner to the automotive industry. Their product portfolio includes powertrain and air conditioning technology, and their parts can be found in just about every passenger vehicle produced today. Fits all BMW 2014+ X1,X2 and MINI vehicles.
2. High performance air filter (optional) – Looking to add more horsepower and torque to your X1, X2 or MINI? These high performance filters will out flow factory ones by up to 20%. The result is more air in the cylinders which equals increased performance.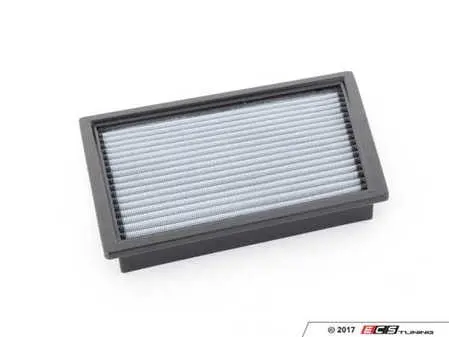 >
All BMW 2014+ X1,X2 and MINI vehicles
Constructed with 100% polyurethane on all four sides, "oil free" OE replacement performance filter will outflow the stock filter by up to 17% for improved horsepower and torque. The PRO DRY S air filter uses three layers of progressively finer mesh cotton gauze media to provide maximum airflow for best performance results. Washable and reusable for multiple cleaning cycles, the tall, open, evenly spaced pleats provide excellent dust holding capacity for a longer service cycle between cleanings. An integrated urethane bump seal insures tight, no leak seal over the life of the filter. Fits all BMW 2014+ X1,X2 and MINI vehicles.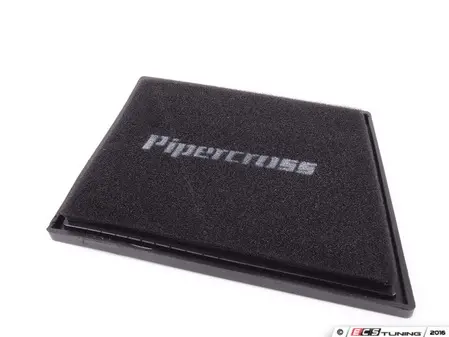 >
All BMW 2014+ X1,X2 and MINI vehicles
Airborn dirt particles quickly clog conventional paper or cotton-gauze style filters, resulting in a pressure drop that robs the engine of air flow and power. Thanks to deep foam construction, Pipercross filters offer a drastically higher dirt-carrying capacity, allowing air to flow at high rates even after many miles of use - a claim that conventional filters cannot make. Increase your power and torque with imporved air flow. Washable, reusable lifetime warranty. All BMW 2014+ X1,X2 and MINI vehicles
[Tools shortdescription=false description=false toolid='26756′]
Section 1 – BMW X2 air filter replacement
Open the hood and locate the air filter's housing, also known as the intake muffler, on the left side of the engine.
The air filter is located inside the intake muffler. To access the filter you will need to remove the three T30 torx screws securing its cover.
Start by removing the wiring harness from the right side of the intake muffler. It is simply held in place by a rubber mount that clips to the side of the intake muffler.
Use a T30 torx bit to remove the three screws anchoring the cover.
Lift the cover up and pull the air filter out of the intake muffler.
Vacuum out the bottom of the intake muffler to remove any dirt, sand and/or leaves that may be present.
Reinstall a fresh air filter following the above steps in reverse.
BMW FX2 Air Filter Replacement Finished
If you have any questions or comments, please feel free to
contact us
. And congratulations for Doing It Yourself!