BMW E60 Oil Level Sensor Repair Time – 1 Hour
[popup_anything id="25051″] [popup_anything id="25029″] [popup_anything id="25520″]
The BMW Repair Guide used this 2005 530i for the following article.
Repair Summary
The following article gives detailed instructions on performing an oil level sensor repair on a BMW E60 5 series car. Even though we have used a 2005 BMW E60 530i to perform this repair,
this article can be applied to all BMW E60 and E61 5 series vehicles with minor
modifications
.
A common maintenance issue on the BMW E60 5 series is failure of the vehicle's engine oil sensor requiring an oil level sensor repair. If your engine oil is at the proper level but your vehicle is still displaying error messages and lights, your BMW E60 oil level sensor has failed. A failed oil level sensor will also generate a 27C3 fault code on your diagnostic scanner.
Sensors….sensors…and more sensors. Our BMWs are loaded with them. And as we precariously cruise through the 10 year anniversaries of our wonderfully eccentric E60 5 series cars, those sensors will start to fail. More and more error lights and messages start to appear causing anxiety and that nagging voice in our head starts asking…"should I sell this damn car before anything else happens?". Unfortunately the BMW Repair Guide can't make that call for you (personally we love E60s and prefer to fix them); but what we can do is teach you how to repair many of those sensors without paying a fortune at the dealership. Maybe that will sway your decision.
If you know that your engine oil level is ok and your iDrive is displaying an "Engine oil level below minimum!" warning and the dashboard oil light is illuminated, then you most likely need an oil level sensor repair.
If you are using a diagnostic scanner, you should also show a 27C3 fault code verifying the sensor is not responding. A 27C3 fault code means you will need an oil level sensor repair on your vehicle.
The BMW Repair Guide highly recommends the use of a diagnostic scan tool to help identify and fix issues with your BMW automobile. A good BMW
diagnostic scanner
is inexpensive, easy to use, and helps take the "guesswork" out of diagnosing repair issues with your vehicle.
The investment in a BMW scan tool will usually pay for itself after one repair
. If you are interested in using the same scanner we use,
please click here
.
This repair requires that you know which engine model you have in your BMW so you can order the correct parts. Not sure which engine model you have? The BMW Repair Guide uses realoem.com to verify all of their engine numbers. Simply click on the link below, enter the last seven digits of your BMW's serial number (VIN number), and your engine model will be displayed along with other information concerning your vehicle.
Affiliate link disclosure
– The
BMW Repair Guide uses affiliate links in their site. For more information on affiliate links

, please click here.
1. Oil level sensor (required) – You will need to know which engine you have in your BMW E60 5 series in order to purchase the correct oil level sensor. Not sure which engine you have? Use our engine model finder above…click the link simply and type in the last seven digits of your car's serial number (VIN number). Your engine model will be displayed along with other important data.
>
All BMW E60 5 series cars with M54 engine
Includes sealing gasket. For over 100 years, Hella has been manufacturing superior quality electronic components for the automotive industry. Fits all BMW E60 5 series vehicles with M54 six cylinder engine.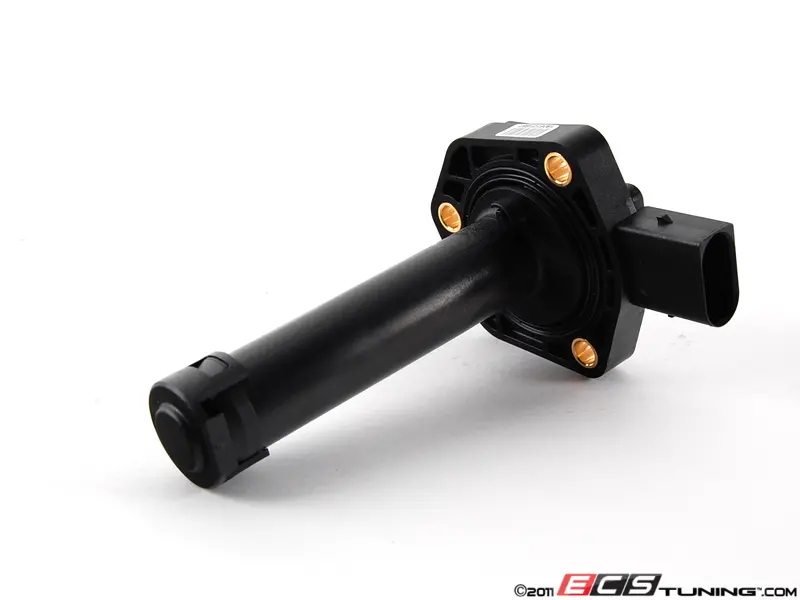 >
All BMW E60/61 5 series cars except M54 engine
Includes sealing gasket. This is the same factory part that would be installed at the BMW dealership. Cheap aftermarket electronic sensors have a know high failure rate. Only install a high quality replacement sensor in your vehicle. Fits all BMW E60/61 5 series cars except those with the M54 six cylinder engine.
2. Engine oil (required) – Since you will need to drain the oil pan to replace the oil level sensor, you will need to refill your BMW E60 with fresh engine oil. Choose from one of the these fine brands below…all of them are BMW LL-01 certified. All BMW E60 engines should only be replaced with BMW LL-01 certified synthetic motor oil. Using an engine oil that is not LL-01 certified can have negative long term effects on your BMW's engine is not recommended.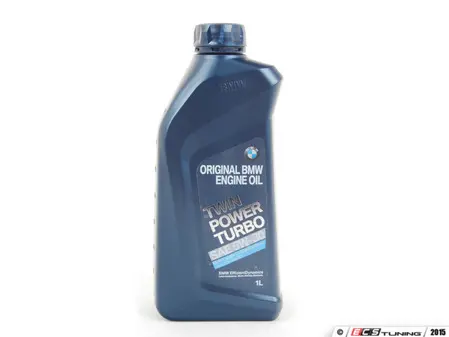 >
BMW LL-01
For the BMW purist, nothing takes the place of Genuine BMW engine oil. This is the exact same oil that your vehicle would be serviced with at the BMW dealership. For use in all LL-01 certified BMWs.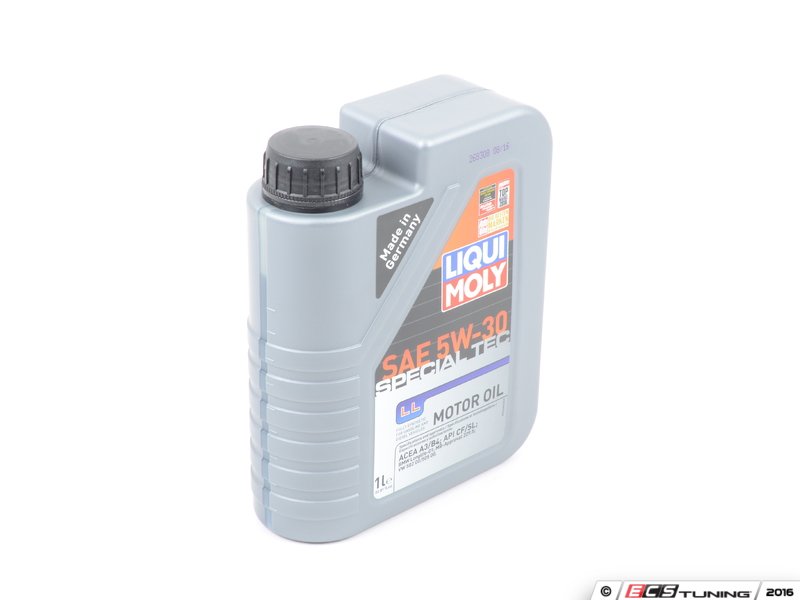 >
BMW LL-01 certified
Founded in 1957 in Ulm Germany, Liquimoly is one of Europe's premier manufacturers of high quality motor oils and lubricants. Liqui Moly Leichtlauf High Tech 5W-40 is a top class engine oil that offers outstanding protection, wear resistance, and performance for all LL-01 certified BMW's.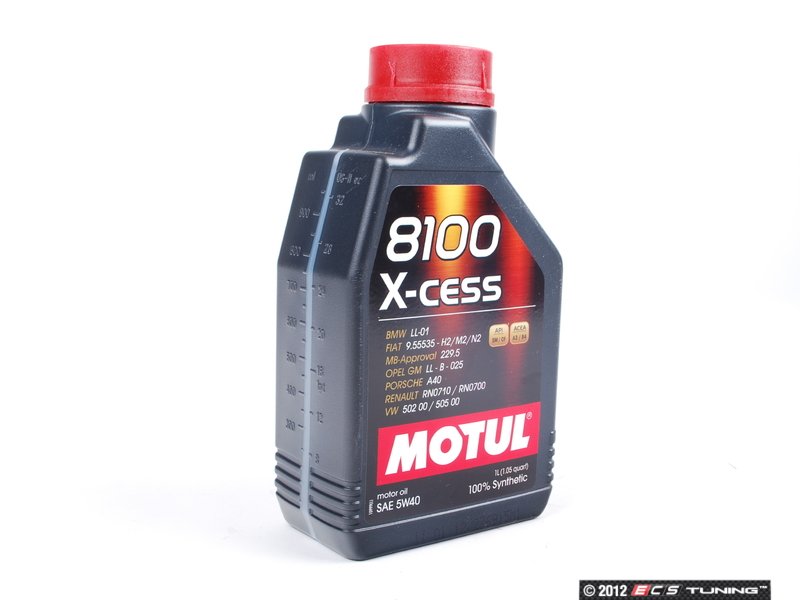 >
BMW LL-01 certified
Motul prides itself not only as a manufacturer, but as a researcher, innovator and developer of superior grade engine oils and lubricants. Motul's 8100 X-CESS 5W-40 has been designed for vehicles with higher power to liter ratios, and claims it will improve power and responsiveness within your BMW engine. Like the other superior European oils, it offers outstanding engine protection and wear resistance. It is a top tier BMW LL-01 certified oil.
3. Engine oil filter (optional) – Even though it's not required…why would you not use a clean filter when adding new engine oil? For just a couple extra bucks complete your oil change with one of these excellent choices below. We give you several options based on your brand preference and budget.
[Tools shortdescription=false description=false toolid='26352,26371,26245,24460,24050,24135,24119,24062,26158,26375,26279,26181,26189′]
Section 1
Jack and support front end of vehicle so you have clear access to the under body of the vehicle. Not sure how to jack and support your BMW? Read our article on the simple and safest way by clicking here.
Remove the oil filler cap in engine compartment. The oil cap must be removed for proper oil drainage.
Using an 8mm nut driver, remove all of the perimeter bolts on the transmission belly pan on underside of vehicle.
Using a phillips screwdriver, remove the screws attaching the transmission belly pan to the front engine belly pan.
Using a 10mm nut driver, remove the final center nut. Remove the transmission belly pan from vehicle.
Using a 17mm socket and 1/2″ drive ratchet, remove the four bolts attaching the engine skid plate to underside of vehicle. Please note these bolts may be in tight – use an impact wrench, breaker bar or rubber mallet if necessary to loosen.
Remove the engine oil drain plug with a 16mm socket and drain oil into a 5 gallon low profile drain pan.
Unplug the electrical connector from the oil level sensor by pinching in the the two tabs and pulling out. Sometimes the tabs can be quite slippery from oil and grime…if you have a hard time releasing the connector, use a pair of slip joint pliers to squeeze and remove.
Remove the three nuts securing the BMW E60 oil level sensor to the oil pan with a 10mm socket. Grasp the BMW E60 oil level sensor and remove from the pan.
Thoroughly clean the oil pan underneath the sensor with a rag and some CRC Brake Cleaner. Make sure to remove any oil and road grime. The surface must be clean for the new sensor to seal correctly.
Use CRC Electronics Cleaner to also thoroughly clean the electrical connector. Liberally spray the cleaner into the connector and blow out with compressed air if available. If you don't have compressed air, use a hair dryer set on high/cool setting. Use rags to wipe down outside of connector.
Install the new BMW E60 oil level sensor and o-ring. Carefully tighten sensor nuts until they are snug. DO NOT OVERTIGHTEN…you will strip the the threaded studs. Make sure to install the o-ring! We have heard many horror stories of home mechanics forgetting the o-ring and watching all of their oil drain onto the street. Reinstall the electrical connector.
Replace the oil drain plug. Always use a new crush washer. Torque oil drain plug to 25 Nm (18 ft-lb).
If you are replacing the oil filter, do so now.
Refill the engine with oil and replace oil cap.
Replace the skid plate and transmission belly pan following steps 3 through 6 in reverse.
BMW E60 Oil Level Sensor Repair Finished
If you have any questions or comments, please feel free to
contact us
. And congratulations for Doing It Yourself!